PROPOSITION STUDIOS

Opening in 2018, PROPOSITION STUDIOS will be an artist studio complex, providing long-term affordable work spaces within a new creative community in West London.

PROPOSITION STUDIOS include: 300 new studio units, 24 hour access, on-site makers' workshop with full facilities (welding, casting, woodwork, ceramics) and technicians, communal project and gallery space, on-site art shop, cafe, wifi, off street parking and an artist run radio station.
Located within walking distance of the Central Line, Piccadilly Line and the new Cross-Rail (Elizabeth Line) PROPOSITION STUDIOS aims to be a centre of excellence, providing the necessary environment for radical thinking and creative play. Profits from the studios fund the activities of PROPOSITION.

PROPOSITION is a non-profit organisation set up to fund the development of agroecology research and training centres in the UK. These centres will carry out research into regenerative and sustainable methods of farming and provide opportunities for people living in urban areas to transition into a new agrarian way of living. The centres will provide theoretical and practical education on systems of agroecology and assist people in setting up their own food enterprises.
PROPOSITION works with leading scientists and pioneers in food and design as well as artists and thinkers who seek to transform our relationship with nature.

THE GALLERY OF EVERYTHING

In 2017 Gabriella Sonabend was the Gallery Director at THE GALLERY OF EVERYTHING; London's first and only commercial space dedicated to non-academic and private art-making. The gallery's roster includes major historical master artist and newly discovered authors and creators. Events include group and solo exhibition, talks. readings and happenings.

All proceeds from sales support THE MUSEUM OF EVERYTHING, a British non-profit organisation, committed to the advancement, integration and celebration of artists and makers beyond the cultural mainstream. Please visit WWW.MUSEVERY.COM.

THE KOPPEL PROJECT
Gabriella Sonabend is the co-founder and was previously the creative director and curator of The Koppel Project a creative space bringing together a contemporary art gallery and project space, Phaidon's first London bookshop, cafe and workspace at 93 Baker Street. Set in a recently decommissioned bank vault, which retains its original vault doors and architectural features, The Koppel Project Gallery focuses on showcasing both international and local artists whose work has an emphasis on storytelling and social and cultural engagement.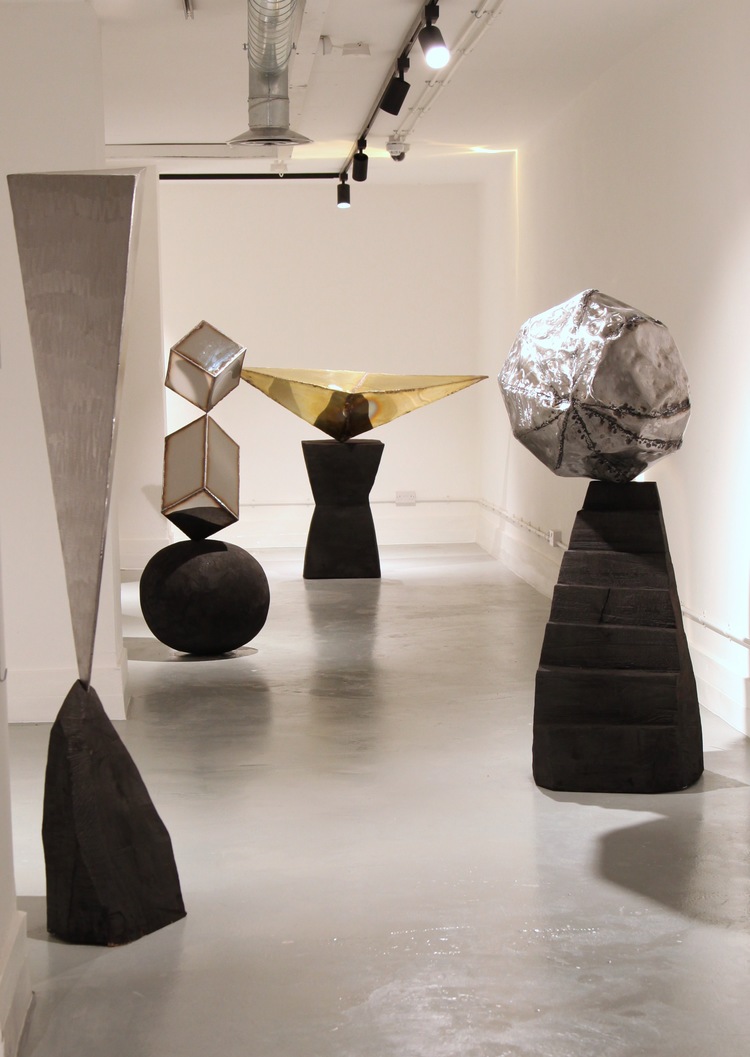 'In the Way of Being' was an exhibition curated by Gabriella Sonabend, in the former home and practice of Dr John Slome at 146 Walm Lane in London. The exhibition which ran from 7th - 16th December 2012 featured 9 artists who each made original works in response to the contents and surroundings of the house. It also featured talks by Turner Prize winner Jeremy Deller and British set designer Jeremy Herbert.
Above is a walk through video documenting the artworks in the exhibition, which welcomes you into the strange and secretive world of Doctor Slome, photographs of the exhibition and further video footage.
ARTISTS: Alice Gomme/ Louis-Jack Horton-Stephens/ Samuel Kilcoyne/ Harry Mitchell/ Hugh Nicholson/ Claire Poulter/ Will Saunders/ Sebastien Sebastien/ Gabriella Sonabend